World Translation Center provides high quality marketing translation in over 150 languages, including all the major languages of the world, at competitive rates. Any marketing document can be translated into any other language.
Our translation experts can handle posters, brochures, newsletters, business cards, Power Point Presentations and much more. An experienced industry specific translator will handle your document translation project.
Among the marketing documents we translate: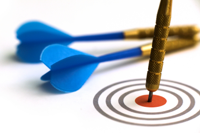 Business cards
Posters
Newsletters
PowerPoint presentations
Labels
CD / DVD / book covers

and other types of marketing documents
World Translation Center uses only professional, human translators for all marketing translations. All our translators are native speakers, mostly living in their native country, and only translate into their native language to ensure the highest-quality translation possible. We take quality very seriously and always use tested translators. We also work with editors and copywriters to deliver the best possible translation to our clients.

World Translation Center supplies America's leading corporations, legal and financial firms, healthcare professionals, international marketing agencies, governmental organizations, not-for-profits and businesses of all sizes with high quality marketing translation services.